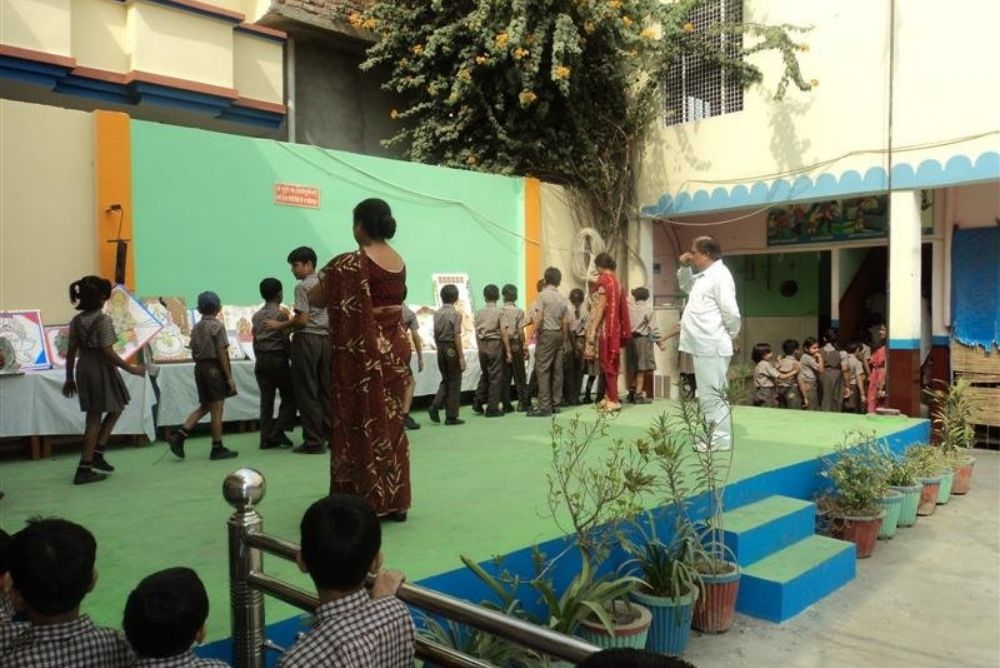 RULES REGARDING FEES
1. Fees must be paid or deposited by the 10th of the relevant month.
2. A late fee fine of Rs.5/- per day from 11th to 15th & Rs. 10/-Per day from 16 to 20th will be charged. In case of non-payment of fees after 20th name of the students will be struck off.
SCHOOL TIMINGS
April & May :- 8.00 A.M. -1.30 P.M.
July to 15 Sep :- 8.00 A.M. -2.10 P.M.
Oct to March :- 9.00 A.M. -3.10 P.M
TERMS
The school academy commences in April comes to an end in March. The session is divided into three terms.
First Term ----------------------- April to September.
Second Term ----------------------- October to 20th Dec.
Third Term ----------------------- 21 Dec to 31 March.
EXAMINATION
The school has following system of education.
1.) Pre-Vacation Test 2.) Ist Terminal Exam
3.) 2nd Terminal Exam 4.) Pre Board & Fortnightly/weekly tests.
5.) Annual Exam.
ENTRY CONDITION TO ENTER IN ANNUAL EXAMINATION
75% Attendance and 40% marks in each examination.
REGRADING UNIFORM AND DISCIPLINE
1. Students must strictly adhere to the uniform of the school. A student regularly and deliberately without uniform must be ready for strict disciplinary action.
2. No argument regarding uniform pattern of the school from parents and students will be given any attention.
3. Students must be disciplined in the school campus.
4. Misbehavior with office and any teacher will be considered as
an anti disciplinary act.
5. Following disciplinary measures can be adopted by the school in dealing with erring pupils.
(1.) Giving warning and information their parents.
(2.) Imposing fine.
(3.) Expulsion from school.